Double Edge Metal Safety Razor
Regular price

$40.00

Sale price

$43.00

WHY WOULD YOU LOVE IT
✅ The closest shave with 1 glide
✅ Reduce razor burn and irritation
✅ Reduce ingrown hairs
✅ Save money with razor blades
✅ Eco-friendly, easy to clean and maintain
WHAT IS INCLUDED?

🪒 Double Edge Metal Safety Razor: Our stylish, eco-friendly razor is kind to your skin and the planet. It is already weighted so you don't need to add pressure while shaving. Say adios to plastic waste and embrace a new and improved shaving experience. 🌎

✉️ 2 High-Quality Razor Blades: Enjoy ultra-smooth shaves without emptying your wallet. Our blades glide effortlessly, reducing ingrown hairs and skin irritation.

✈️Cotton Drawstring Travel Bag: Keep your fabulous new razor safe and secure on-the-go with this adorable, eco-friendly travel bag. Perfect for your next adventure or simply storing your razor at home. 🚗
What the heck is a safety razor?

a metal safety razor is a razor(duhh!) with a protective guard that helps prevent cuts and nicks. But here's the thing - it's not just any old razor. It's a sleek, elegant tool that gives you a close, smooth shave without any of the irritation or discomfort that disposable razors can cause.
Materials

Our Safety Razor is made with a special alloy of brass and zinc

Weight:
3.4 oz
shipping

We offer FREE 2-7 day shipping on all U.S.A orders.

We also offer a flat rate of $14 CAD and FREE Shipping on orders from $100 CAD. Please be aware that orders for Canada might be subject to pay duties upon delivery.
💰 Buy One & get second one for 50% off (Any colors) discount will be applied automatically
Share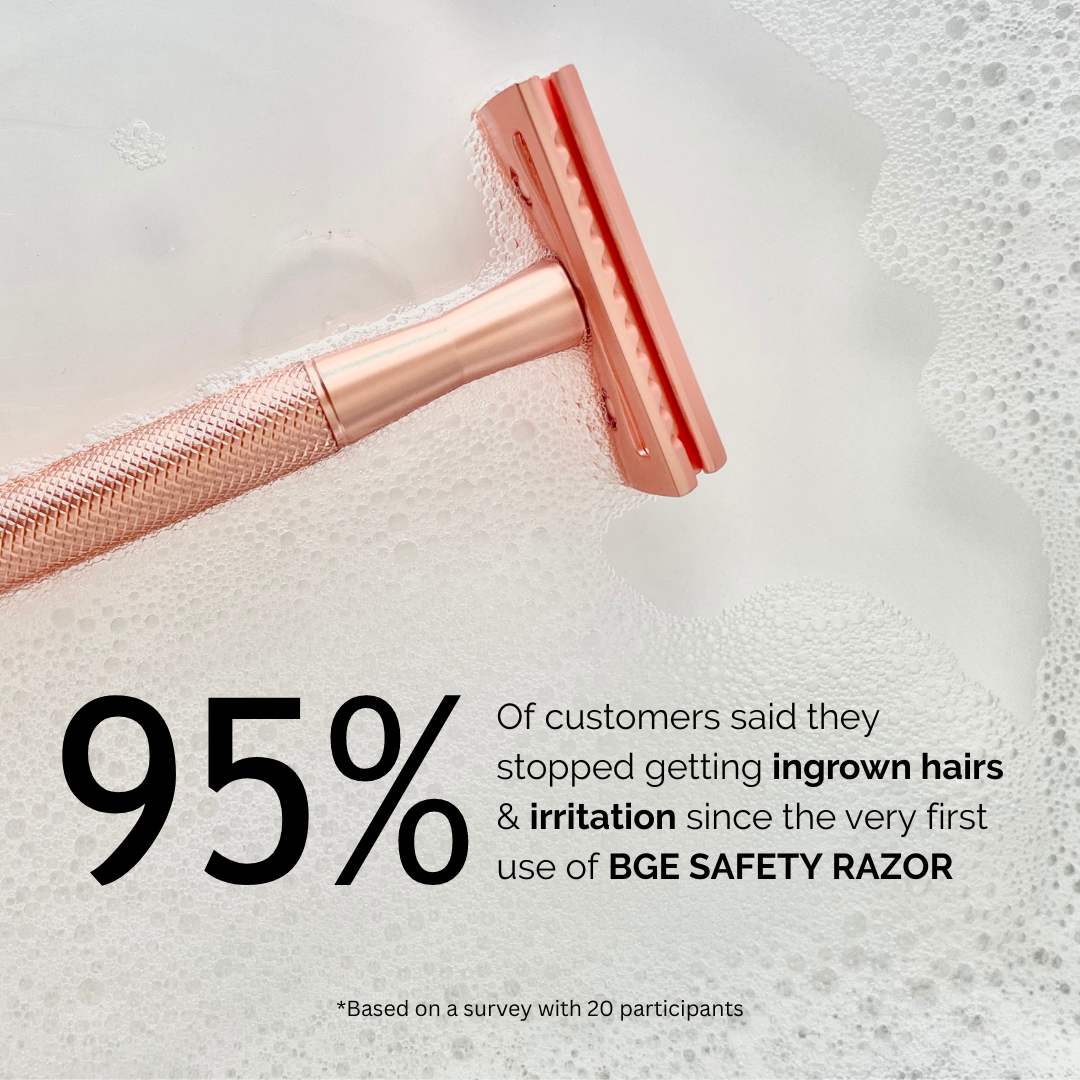 Ingrown hairs?

Are you tired of dealing with ingrown hairs, razor burns, and the seemingly unending quest for the perfect shaving products? We understand your struggle! That's why we've brought you the Double Edge Metal Safety Razor. This product is engineered to streamline your shaving regimen while caring for both your skin and our shared environment.

This trendy, eco-conscious razor is gentle on your skin and respectful to Mother Earth. Its optimal weight distribution means you don't have to press hard while shaving. Wave goodbye to plastic waste and welcome a superior shaving journey. 🌎

Now is the moment to revolutionize your shave and embrace the sustainable trend with our Double Edge Metal Safety Razor. We promise, once you've given it a try, there'll be no turning back.


Directions + Tips

Remember to switch blades out after 5-7 shaves for the best performance.

Cleaning up should be easy; just run it under warm water between uses and keep it away from the shower/bath area!

your safety razor is already weighted so you don't need to add pressure while shaving.


How to assemble

Step 1: Unscrew the top of your razor head from the handle by twisting.

Step 2: Separate the bottom comb plate from the top cover, then carefully place your razor blade onto the top cover, fitting the three metal spokes into place.

Step 3: Place the bottom comb cover back onto the razor head. The comb should be facing up, as shown in the illustration.

Step 4: Screw the top razor head back into the razor handle and voilà!Your razor and razor blade will come packaged separately, which is wrapped in paper.

*Always exercise extreme caution when unpacking a razor blade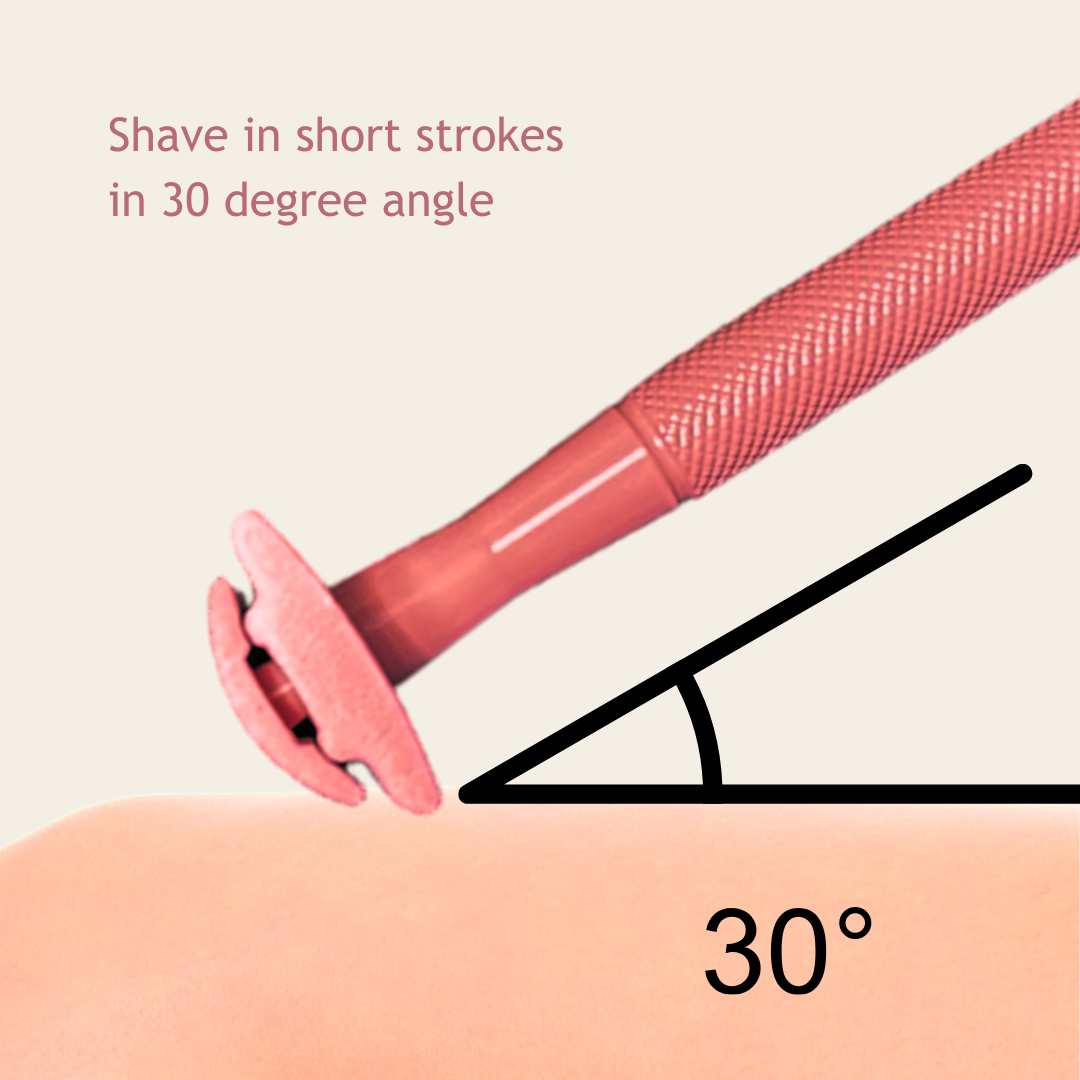 AS SEEN ON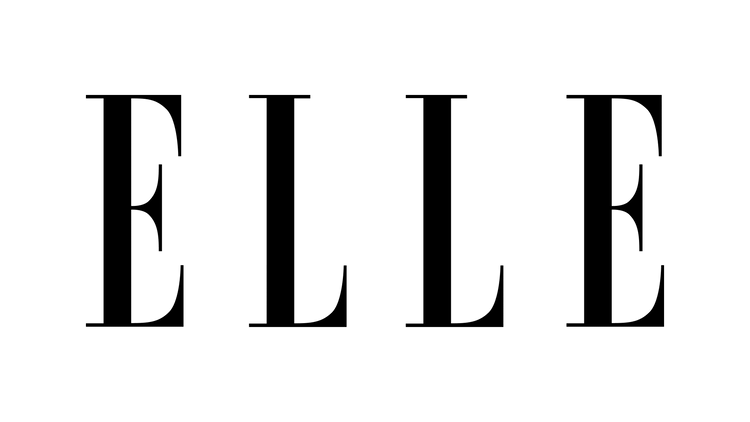 ECO-FRIENDLY

You can enjoy a luxurious and high-quality shave while reducing your environmental impact

THE BEST SHAVE

The single blade design helps to cut hair at a closer length, without pulling or tugging, which can cause irritation and discomfort.
FAQs
Is Double Edge Metal Safety Razor suitable for all women?

Yes, double edge metal safety razors are suitable for women who want to achieve a close, smooth shave without the risk of cuts and nicks.

They are also a great option for those who want to reduce waste and adopt a more sustainable shaving routine.
How do I use a Double Edge Metal Safety Razor?

To use a double edge metal safety razor, wet your skin and the razor with warm water, apply shaving cream or soap to the area you want to shave, hold the razor at a 30-degree angle to your skin, and shave in short, smooth strokes.
How often do I need to replace the blade on a Double Edge Metal Safety Razor?

It depends on how often you shave and how thick your hair is, but most people replace the blade every 5 - 7 shaves.
Can Double Edge Metal Safety Razor be used on multiple parts of the body?

Yes, double edge metal safety razors can be used on the legs, underarms, and bikini area.
Is a Double Edge Metal Safety Razor environmentally friendly?

Yes, double edge metal safety razors are environmentally friendly because they use high-quality, reusable blades and generate less waste than disposable razors.

Additionally, they are made of durable materials and can last for many years with proper care
How much can I save with a Double Edge Metal Safety Razor vs disposable razors?

It can vary depending on a few factors, such as the cost of the disposable razor, and how often you shave.

However, in general, it is estimated that a person can save anywhere from $100 USD to $300 USD per year by using a safety razor instead of disposable razors.
Why 3570+ Babes like us just ❤️ Be Good. Earth