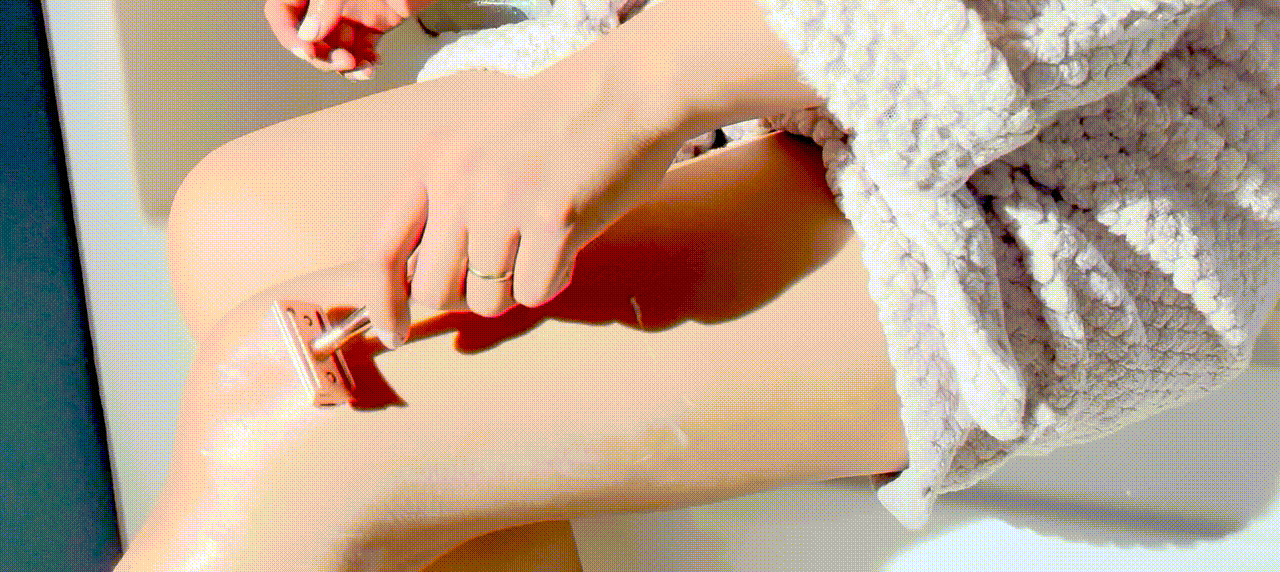 Why Settle for Men's Razors?
Meet Your New Standard in Shaving.
Bridging the gap between what We want and what we deserve.
shop now
⭐️⭐️⭐️⭐️⭐️ 4.8 BASED ON 400+ REVIEWS
Forget about skin irritation with these skin loving products
Shop our Bundles 💕
Smooth Starter

SilkEdge Safety Razor
Crafted for precision, this safety razor promises the smoothest, most sustainable shave you've ever experienced.

Razor Stand Razor Stand
Elegantly designed to display your razor while ensuring its longevity, made with eco-conscious materials.

PureSharp Razor Blades
Six months' worth of close, flawless shaves – durable and environmentally friendly, always ensuring the best cut.

LatherLux Shaving Soap
Natural ingredients blend for a creamy, moisturizing lather. Elevate your shave routine while being kind to the earth.

View Bundle

SmoothLuxe

Everything you need for a dream shave 🛁

Silkedge Safety Razor
Experience unparalleled luxury in every shave. Designed for the discerning woman who values elegance and efficacy.

Razor Stand
A statement of sophistication. Crafted to showcase your SmoothLuxe razor, marrying functionality with finesse.

PrecisionCut Razor Blades
Engineered for the closest, most luxurious shave. Feel the difference in every glide, while cherishing the Earth.

VelvetLather Shaving Soap
Indulge in a blend of natural ingredients. A lavish lather that pampers your skin with every pass.

GoldenGlow Sugar Scrub
Exfoliate with nature's finest. Reveal radiant, smooth skin, ready for the perfect shave.

Silky Bliss Shaving Oil
A fusion of nature's best, ensuring a frictionless glide and deeply nourished skin post-shave.

Sisal Exfoliating Pouch
Buff away the old and welcome the new. Your pre-shave essential for the silkiest skin.

View Bundle

GreenGlam

Same as SmoothLuxe. This Bundle has all the shaving essentials you need for a dream shave 🛁 besides SilkEdge safety razor and stand.

View Bundle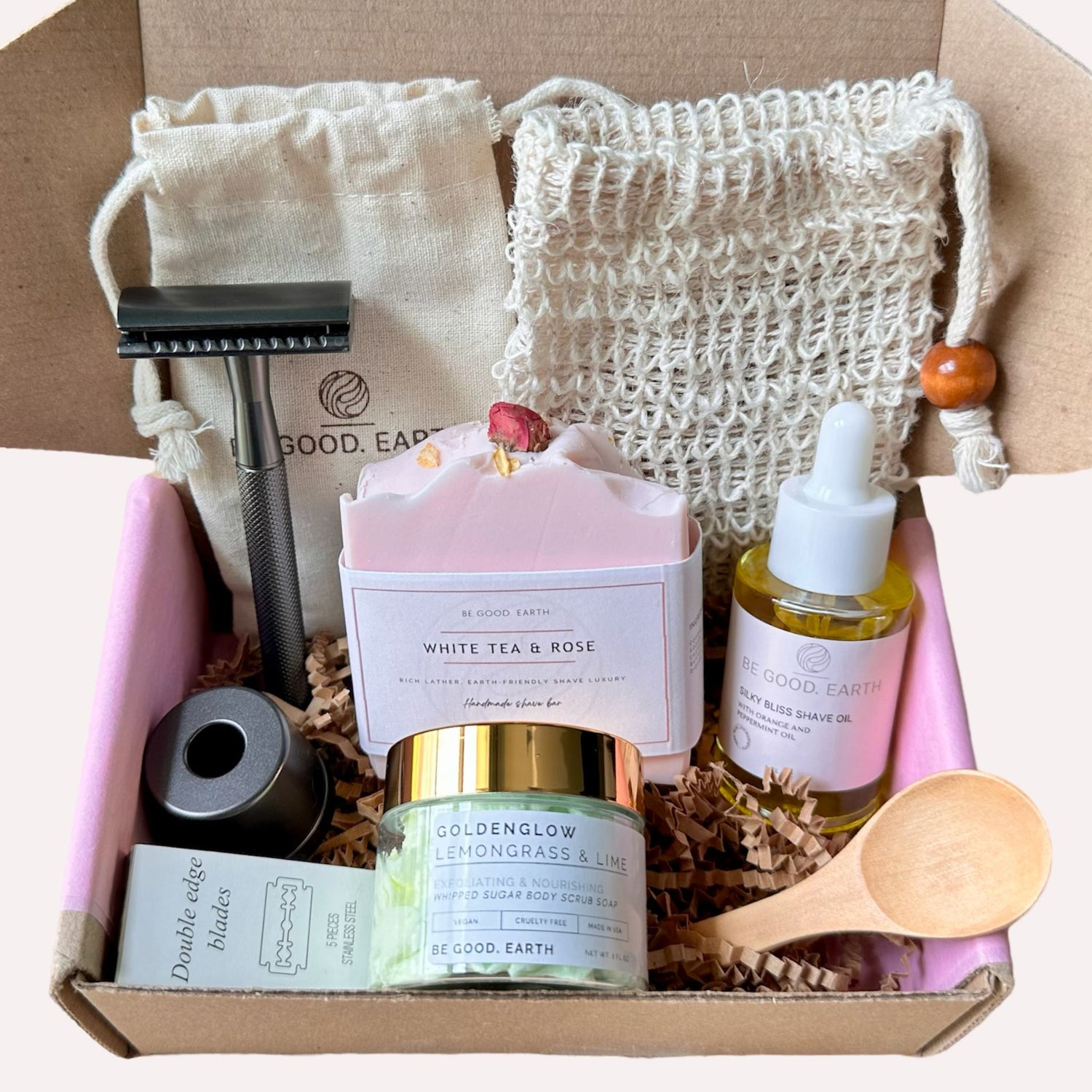 "Finally, a razor that understands what I need. Eco-friendly, sharp, and looks great in my bathroom!"